Certification
Our comprehensive services include certification of personnel, products, facilities, processes and systems to applicable standards and requirements. We can help you identify and close regulatory gaps, confirm compliance and maintain your certifications through UL Follow-Up Services. We can help you sustain best practices across your organization and value network.
Facility Certification
As the global safety science leader, we are uniquely able to evaluate your operation's adherence to applicable safety regulations and standards. We can review plans, perform on-site evaluations to verify compliance with installation codes, conduct vital checks for critical safety issues, and assess the performance of building products and components. Our facility certifications offerings include digital security services, food safety and supplier audits, as well as medical equipment and device testing.
Personnel Certification
Our personnel certification helps to empower practitioners with the real-world qualifications needed to perform their work safely and effectively, based on an industry accepted and standardized set of skills that companies and consumers can trust.
Process and Systems Certification
With UL Process Audits and Supplier Solutions you can increase transparency in your supply chain, discover and mitigate risks in the manufacturing process and improve your management systems across the board.
Assessment Solutions:
ISO 27001 - Information Security Management*
ISO 9001 - Quality Management*
ISO 13485 - Medical Devices
ISO 14001 - Environmental Management System (EMS)*
ISO 18001/45001 - Occupational Health and Safety*
ISO 22301 - Business Continuity Management
AS9100 & AS9120 - Aviation, Space and Defense*
*UL does not provide management system certifications to certain standards. Assessment and certification to these standards are provided through UL affiliated and other companies.
Product Certification
Our certifications demonstrate that your products have been tested to applicable standards. UL's recognized regulatory expertise provides critical credibility to authorities and the marketplace. Bring your products to market more efficiently and clearly differentiate them on crowded shelves with certification from the safety science leader.
Marks for Latin America
UL-AR MARK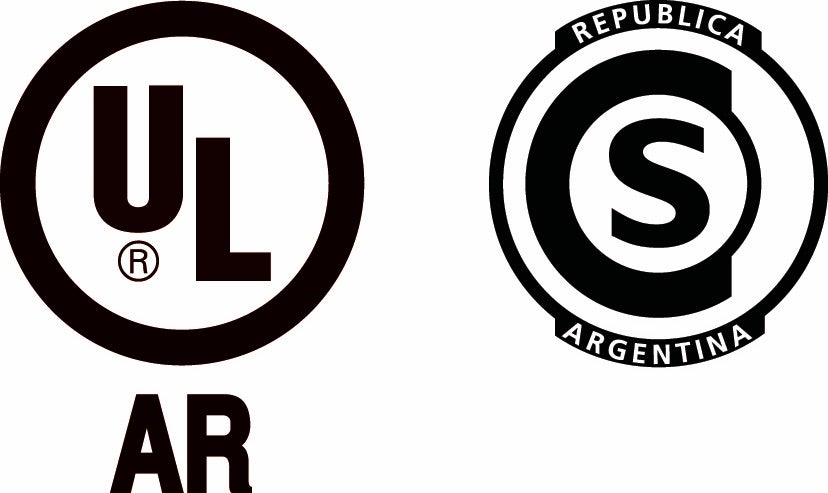 Used in conjunction with the mandatory S Mark of Argentina's National Office of Internal Commerce (Direccion Nacional de Comercio Interior, or DNCI), the UL-AR Mark indicates a product's compliance with Phase III of Argentina's Resolution 92/98. Most electrical and electronic products entering Argentina will have to display the S Mark adjacent to the mark of an accredited and recognized third-party certification organization such as UL de Argentina, S.R.L
UL-BR MARK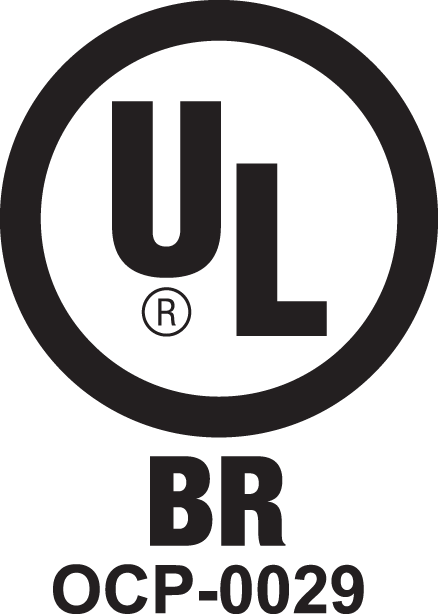 Used in conjunction with the INMETRO Mark of the National Institute of Metrology, Standardization and Industrial Quality in Brazil, the UL-BR Mark indicates that a product complies with the Brazilian standards that are primarily modeled after IEC/ISO standards with some local deviations. Certification is mandatory for specific products including switches, plugs, socket outlets, flexible cords, circuit breakers, wire and cable, magnetic and electronic ballasts, voltage regulators, medical devices, and electrical equipment for hazardous locations. UL do Brasil is accredited to provide this certification. Voluntary certification can be obtained for other products including audio, video and information technology equipment to differentiate product in the competitive Brazilian market.
UL-MX MARK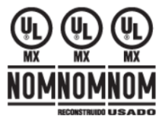 The UL-MX Mark is a safety Mark registered and provided by UL de Mexico, S.A de C.V. It is used for products that have been evaluated and certified under voluntary Mexican standards (NMX). Used in conjunction with the official NOM countersign, it is considered an official mark of Mexico. UL-MX NOM Marks are only granted when a product complies with applicable and mandatory requirements of the official Mexican standards (Normas Oficiales Mexicanas or NOM), the scheme/modality under which it has been evaluated, and current Mexican legislation related to conformity assessment. In any case, the validity of the associated certificate of compliance will depend on the certification scheme applicable at the product's category, e.g., new, used, rebuilt, out of specifications, etc.
UL Follow-Up Services
We protect your investment in our certifications by maintaining an ongoing business relationship with manufacturers using the UL Mark.
Throughout the lifetime of a UL certification, we regularly audit a manufacturer's production facilities and products to determine continued compliance with our requirements. The frequency of inspection is based on the type of product or number of UL Marks applied. Our field engineers conduct factory audits and sampling of certified products to assess continued compliance with our requirements. By protecting the integrity of our certifications, we help add value to your brand.
We share a common goal with you in helping ensure only those products fully complying with our requirements carry the UL Mark.
We also offer you customized on-site support and training to help you prepare for your first UL Follow-Up Services visit.
Prepare for your UL Follow-Up Services inspection
Field Evaluations
Site-specific field evaluations help regulatory authorities determine the compliance of a product, leading to approval of the installation. UL's evaluation process consists of documentation review, visual and mechanical inspection, suitability for installation in accordance with the adopted installation code(s) such as the National Electrical Code® (NEC®), applicable testing and an engineering report. UL's Field Evaluation services can be requested by anyone involved with the product including business owners, manufacturers and contractors.
COVID-19 Response
We are here to help during this challenging time and are continuing to conduct field evaluations. The health and safety of our field engineers is our top priority and certain conditions must be met prior to scheduling an evaluation. Please contact us for more information.
Supply Chain Assessments, Process Audits and Supplier Solutions
We work with you to establish supplier performance criteria based on your specific needs. We help you identify and develop assessment protocols focusing on your suppliers' quality processes and traceability. Next, we conduct in-depth reviews of process documentation, control points, performance criteria and key indicators at supplier locations. We evaluate and score existing and prospective suppliers against your benchmark criteria and deliver a comparative summary of supplier scores to determine risk and opportunities for improvement.
Auditing and Inspection
Our assessments of facilities, processes and systems help you to better manage sustainability, supply network relationships, brand reputation and regulatory requirements. We'll work with you to pinpoint inconsistencies, weaknesses and risks, as well as identify your organization's strengths and opportunities.
Advisory
Our advisory services provide personalized guidance and support that help you accelerate product development, effectively manage safety, compliance and regulatory risks, enhance security and sustainability, and access new markets.
Why UL
We have been testing and certifying products since 1894. Working with UL opens up opportunities for you to increase productivity, gain market access, streamline operations and promote safety. Our dedicated field engineers work with you after your product has been certified to help you understand the required traceability, marking, testing and surveillance requirements. We share a common goal with you: to help ensure only those products fully complying with our requirements carry the UL Mark.